La Presqu'île du Barcarès
GASTRONOMY & LOCAL CRAFTSMANSHIP
Discover our gastronomic specialities: wines (Fitou, Corbières, Banyuls, Muscat de Rivesaltes, Côtes du Roussillon…), anchovies, Catalan charcuterie (Catalan sausages, pig's trotters), bras de Vénus, boles de picolat, Roussillon apricots, crème Catalan, bunyetes, rousquilles…
SWEET AND SAVOURY SPECIALITIES
Rousquilles, Croquants, Touron, Bunyetes, cream… give your taste buds a thrill with sweet treats and Catalan specialities. The Confiserie du Tech and its shop in Rivesaltes stocks specialities of the Roussillon including biscuits and confectionery. Make sure you stop at a bakery to try the famous Catalan bunyetes or an arm of Venus.
You're sure to love Catalan cuisine! Combining the produce of the sea and the earth, you will be able to enjoy, guilt-free tasty dishes blending fish, seafood, charcuterie, cheeses, olive oil and Mediterranean vegetables. Among the dishes you really have to try: Escudella, All i oli, Fricando, bullinada and anchovies…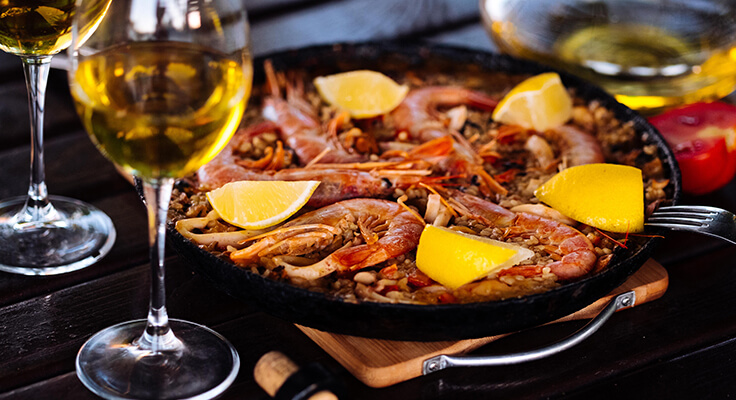 TRADITIONAL ARTISANAL ACTIVITIES
Catalan fabrics, espadrilles, ironwork, garnets, blown glass, cork oak and hackberry work…
Many of these skills have been passed down through the generations. It is these companies that are keeping tradition alive and are opening their doors wide to you.
To learn more about them, go to: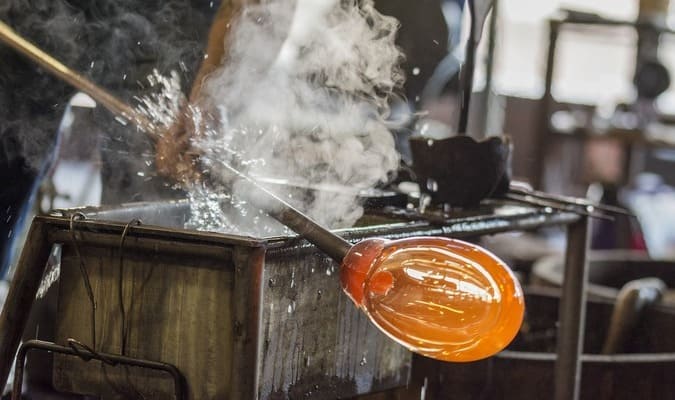 LA SARDANA, THE CATALAN DANCE
Local traditions also include a dance, the Sardana. This circle dance "is made and unmade", to the rhythm of a cobla, a typical orchestra composed of 11 musicians. The dancers, with their hands intertwined and wearing "vigatanes" (lace-up espadrilles) on their feet, count the steps and the points. The sardana is danced in every town and village. Picasso created a lithograph of this dance "the Sardana of peace" (lithograph, 1953).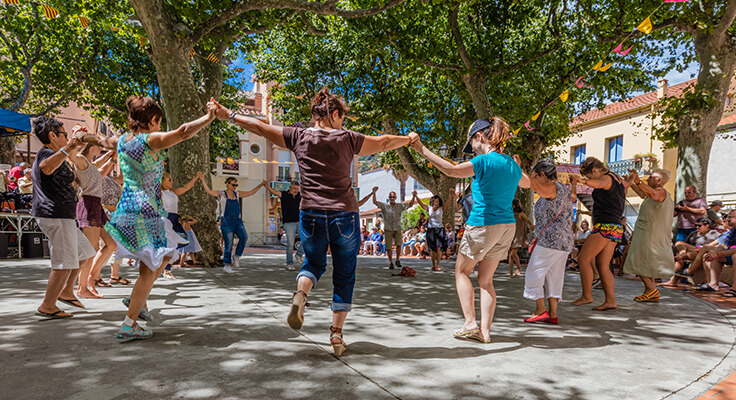 ROUSSILLON WINE AND TERROIRS ROAD
Calling all lovers of wine, farm products and natural spaces.
Seasoned or budding gourmets, interested in the culture and history of our department, or those who love peace and authenticity… Tourisme de Terroir® is for you!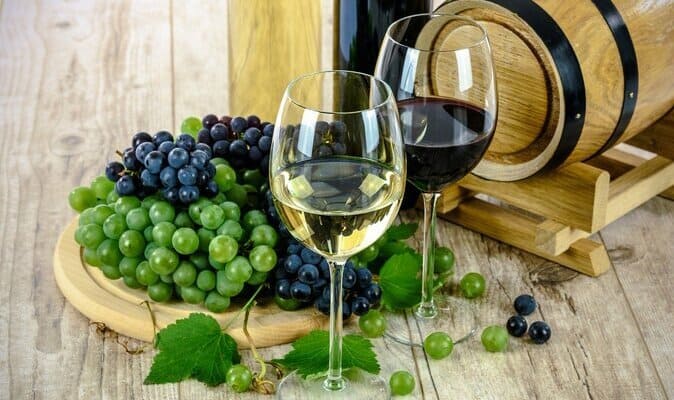 DISCOVER SPORTS ACTIVITIES NEAR LA PRESQU'ILE DU BARCARÈS CAMPSITE