La Presqu'île du Barcarès
SPORTS AND LEISURE IN THE PYRÉNÉES-ORIENTALES
There are so many ways to immerse yourself in nature where the sea, white water, vineyards, forests and mountains blend.
HIKING
What better way to enjoy this beautiful region than by taking to the hiking trails, perfectly suited to exploration and relaxation. They are totally safe and clearly signed, so you can allow yourself to be guided through the landscapes. Even the youngest members of your family will love the games along the way. Whether you're on foot or riding your bike, the Pyrénées-Orientales always has new tours to offer. You can also go trekking on horseback or by pony, available less than 10 km from La Presqu'île du Barcarès campsite.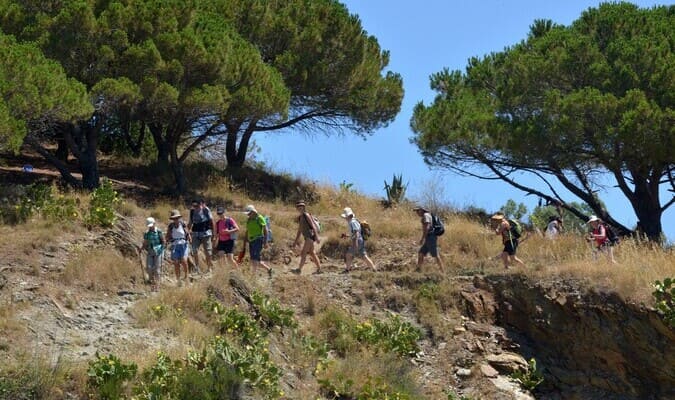 QUAD, CANYONING, RAFTING AND HYDROSPEED
In Rivesaltes, 15 minutes from the campsite, our partner Pyrénées Roussillon Aventure offers a range of instructor-supervised leisure activities for athletes and adventurers who are looking for escape, wide open spaces, and thrills. Quad biking, canyoning, rafting or hydrospeed, it's up to you to decide how you want to make your way through Roussillon. This service provider presents it available activities every week of the summer, during our welcome drink.
Good to know: registration and information are available directly at the campsite during the welcome drink. 10% discount granted to the campsite customers.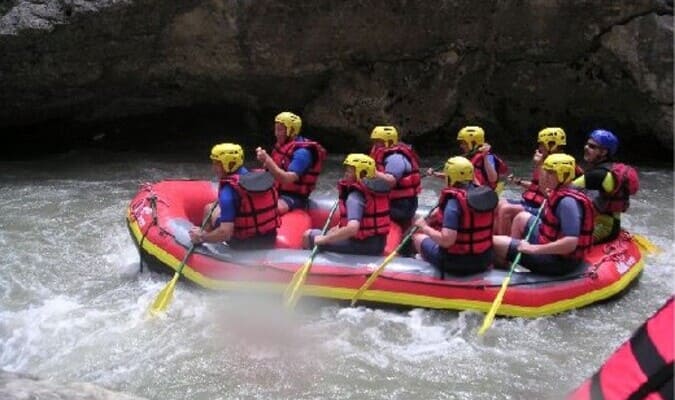 GET YOUR BOAT LICENCE
Take advantage of your holiday to take the plunge and get your boat licence with our partner Permis Bateau 66 located near the Presqu'île du Barcarès campsite. Then you have the freedom to set sail!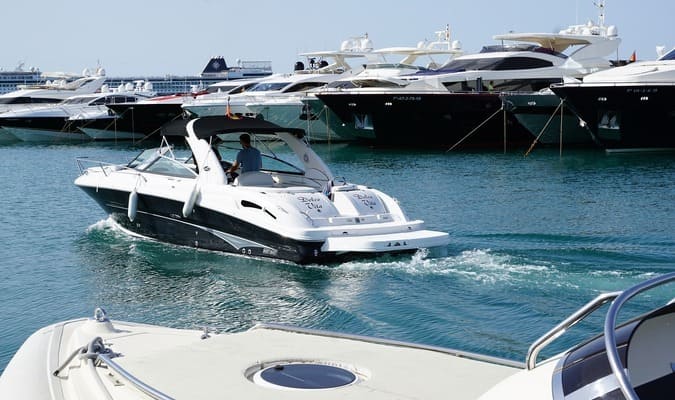 THE BARCARES WATER SKI LIFT
In Barcarès, three minutes from the campsite, our partner will introduce you to waterskiing.
Ideally located just a few metres from the Mediterranean, this place is a must for lovers of all forms of boardsports: waterskiing, kneeboarding and especially wakeboarding.
Good to know: 10% discount given to the campsite's guests.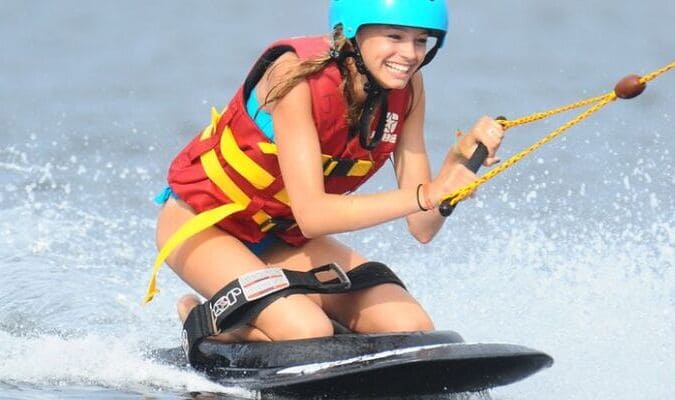 TOWED BUOY AND FLYBOARDING
In Barcarès, 8 minutes from La Presqu'île campsite, our partner "Wake 66" offers all enthusiasts of water activities in search of adrenaline and thrills, Flyboard rental and towed buoys (sofas, doughnuts, airstreams or bananas).
Do you enjoy extreme sensations and dream of flying over the water? Then Flyboarding is for you. Whether you're on your own, with your partner, in a group of friends or with family, Wake66 offers you an unforgettable chance to experience new sensations.
Good to know: 10% discount given to the campsite's guests.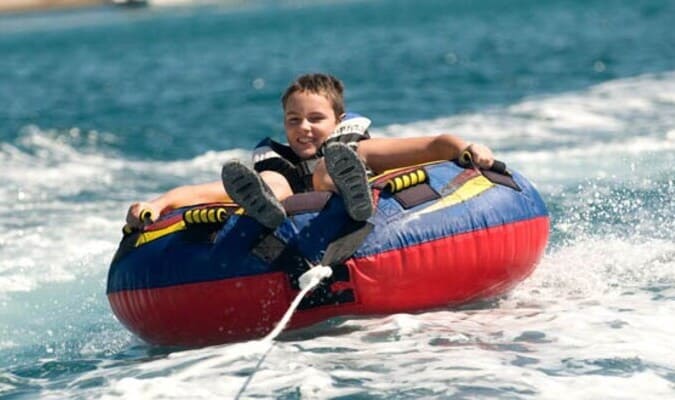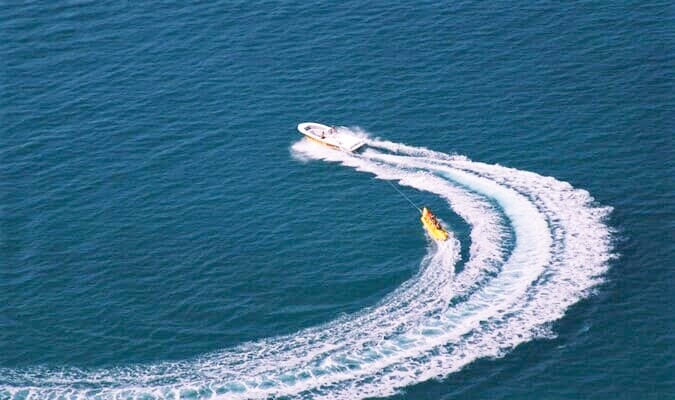 JET SKI
The "Leucate Jet Ski" water sports base is in Port Leucate, in the Aude. On one of the most beautiful beaches in France, you'll be welcomed by dynamic professionals who are passionate about water sports! A qualified instructor will guide you throughout your experience, so you can fully enjoy the Leucate coastline.
Jet ski rental without a licence, jet ski touring, introductory sessions…
Good to know: 10% discount given to the campsite's guests.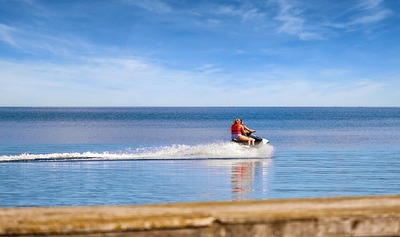 TREETOP ADVENTURE COURSE
Leucate Aventures, less than 10 minutes from the campsite, offers several treetop adventure courses as well as a giant 300-metre zip wire and new experiences such as the Quick Jump where you leap into the void.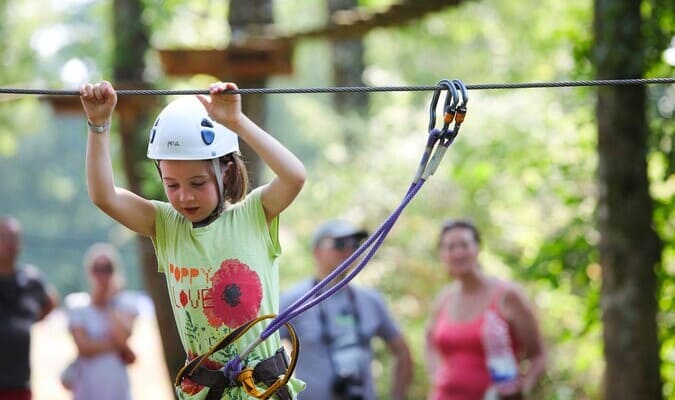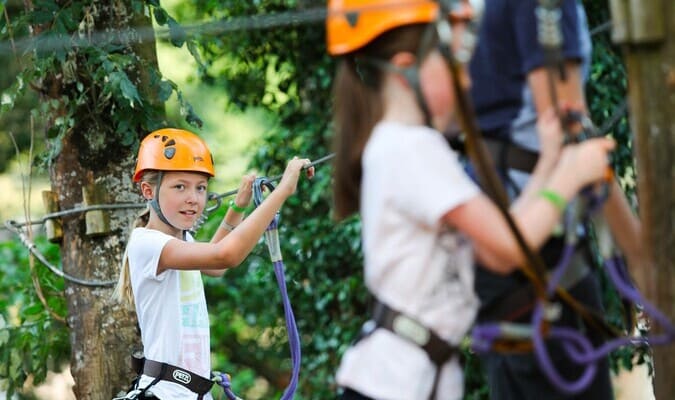 Discover the activities that the whole family can enjoy together near La Presqu'île campsite...